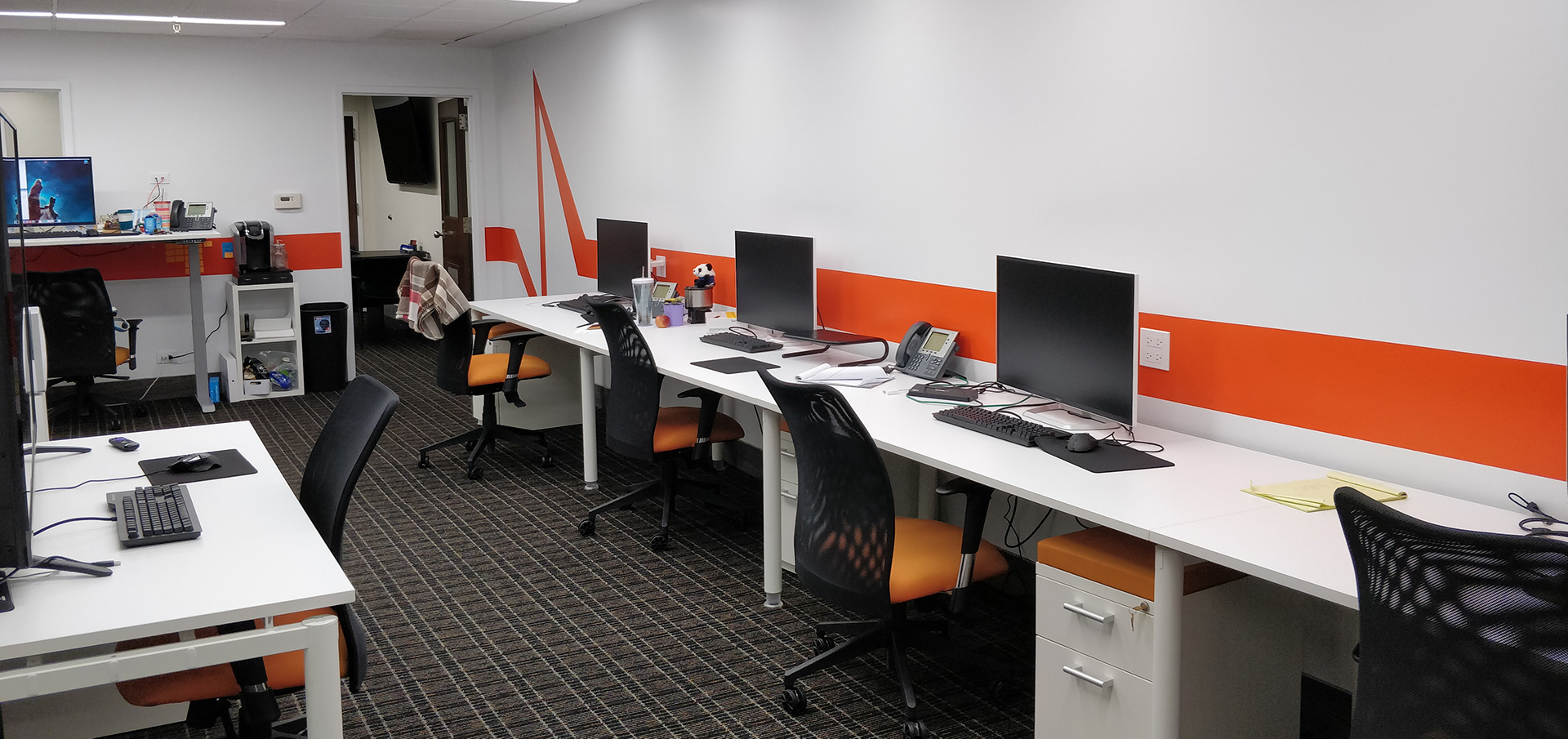 The Innovation Team moves into its renovated offices on March 19th. The software development-driven team is housed in a newly renovated, modern office with sleek white workstations equipped with 31.5" monitors, mechanical keyboards, and 15" Macbooks.
An orange stripe lines the brightly light space. Nicknamed the "heartbeat of the company", the stripe finishes off with a heartbeat-inspired pattern at the entrance of Chief Innovation Officer Justin Walsh's new office.
Under Justin's creative leadership, the Innovation Team has worked to produce multiple new reporting and software solutions to provide a better experience for both clients and transferees. From the SHOUT Messaging System, providing transferees with information about their move through text messages, to introducing a new, paperless document management system as part of New World's Green for Good initiative, the Innovation Team has produced award-winning, ecologically-focused, and cost-saving measures that have helped the company work faster and more accurately.
The Innovation Station is the new home for creative projects and ideas to keep the New World moving forward.
What new and exciting developments come next?