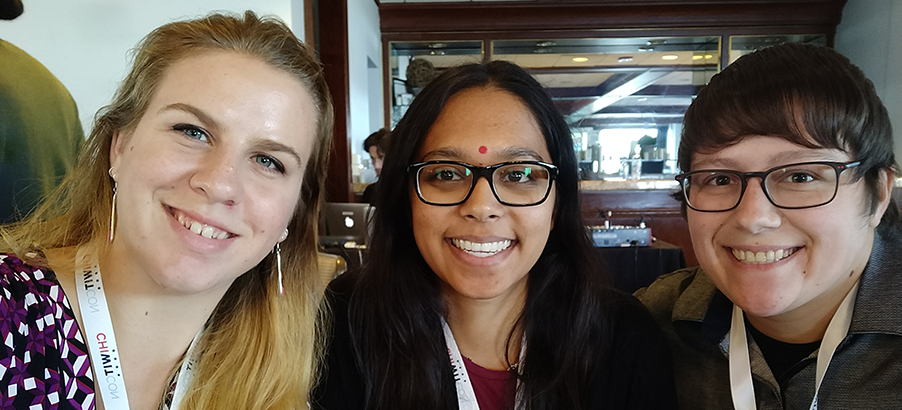 What is the future of tech? "Powered by humanity – shaped by women" stated John Higginson, CTO of Enova, in his opening remarks.
Being a woman owned business New World has a great ratio of women in the technology departments. Last week, three of us had the pleasure of attending CHIWITCON – the Chicago Women In Tech Conference – Yesha in IT, Nicole and Sasha in the Innovation Station. But that was nothing compared to seeing an entire room of 200+ women who all spoke the same language.
With its third year running, the CHIWITCON seeks to create a community to "support and advance women in technology" by bringing women in tech together to celebrate their achievements, goals, professional and career interests. Throughout the day we were able to enjoy 6 talks and a panel by the ARA.
From all the great talks, we felt that there were a few main takeaways that we aspire to take on as rules to follow.
If you don't know how to do it, learn it after you accept.

According to Veronica Buitron from Tango Code – "If someone offers you an opportunity – say yes! And learn it later!"

Keep Poetical Science in mind.

Good technical skills benefit from learning artistic skills and applying them to your work.

Challenge yourself.

Women often only apply for a job that they are 100% qualified for. As Fred Devito said, "If it doesn't challenge you, it doesn't change you."

Don't be afraid to ask for help, and offer it in return.

Joe Decosmo from Enova learned a lot from his mother growing up – such as humility is knowing you wouldn't be where you are without the people around you.

Diversity helps your team grow stronger.

35% ethnically diverse companies perform better. Bringing together employees with different backgrounds and views can lead to open mindedness in business and strategy.
These lessons inspire us not only to cultivate a more open and diverse environment at work, but to help encourage the younger generation. Take some time to talk to your children, family and friends about what excites you about your job and the future of technology.
CHIWITCON grows bigger and bigger each year – maybe we'll see you there next year.
Want to keep the conversation going? Connect with Yesha Savaliya and Sasha Goldina on LinkedIn.