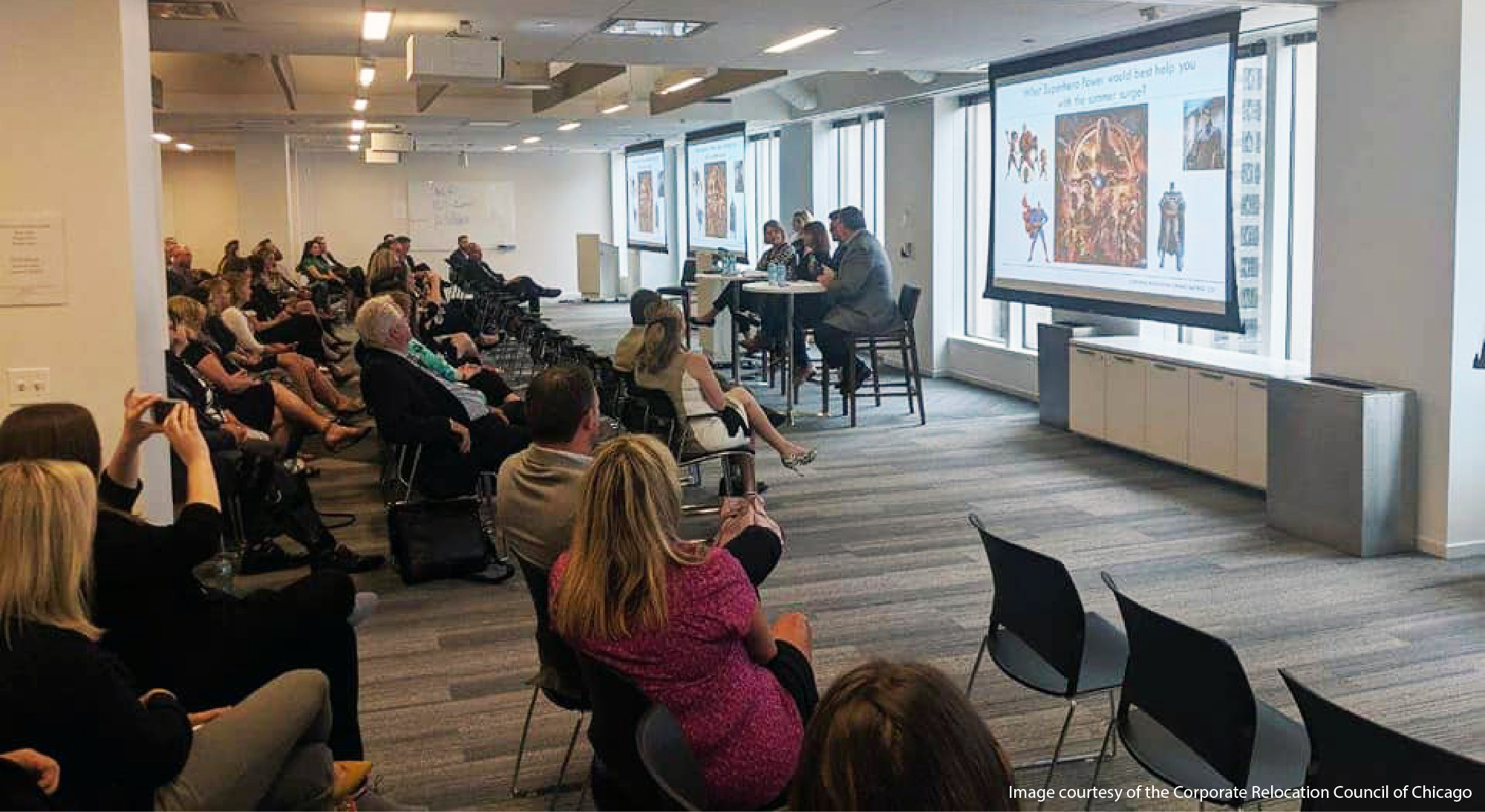 On June 12th Eddie Marx, Vice President of Global Business Development, represented New World by attending the Corporate Relocation Council of Chicago's summer meeting at the Grant Thorton Tower.  Throughout the day, discussions of urgency and capacity were a common theme and how they are familiar issues for the relocation industry. The event featured two educational sessions and a panel moderated by Karrie Deblauw from Medline.  The panel represented several aspects of the corporate global mobility industry including:  Pam Jacknick, NEI Global Relocation;  Jim Rybarczyk, Berger Moving & Relocation; Erin Knauss, AECC; and Matt Tobel, Suite Home Chicago
The first educational session called, "Summer Jam – its Crunch Time" focused on the trials and triumphs that the relocation industry encounters during the busy summer season. This impacts more than just van lines but also relocation companies, corporate housing, as well as tax and financial services for the industry.
The second educational session, "Mobility, Business Culture and Brexit Collide" featured keynote speaker, Stephen Bridges. As a political economist, he discussed the economic implications of events such as Brexit. Further he went on to discuss the global economy as a whole and its effects on the United States.