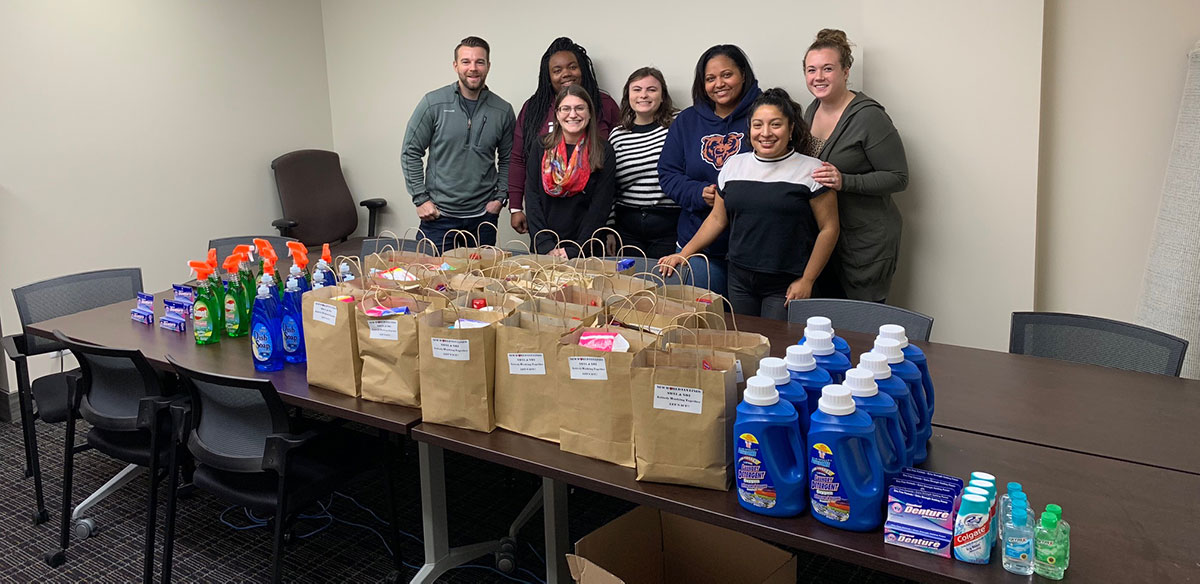 The New World Culture Committee, also known as the NWCC, assembled 26 donation bags for the residents of Deborah's Place.  Deborah's Place is a women's shelter that is open to homeless women in Chicago since 1985. They support housing and services that help women achieve their goals and move on from experiencing homelessness.
The bags contained necessary personal items including, toothbrushes, shampoo, conditioner, lotion, feminine products, deodorant, and Kleenex.  Along with the individual bags, NWCC gathered additional requested items from the shelter. This included laundry detergent, all-purpose cleaner, dish soap, denture cream, and toothpaste.  These items will be used in the communal areas for residents to use.
The NWCC is a group of employees that gather to work to improve employee morale within the company by fostering opportunities for professional and personal growth and developing inter-departmental camaraderie to improve our New World Experience.  New World Van Lines and New World International support an active corporate citizenship and charitable works initiative. Called "ACT" (Actively Caring Together), it allows us to take action collectively and individually to make a positive impact on the communities we operate in.