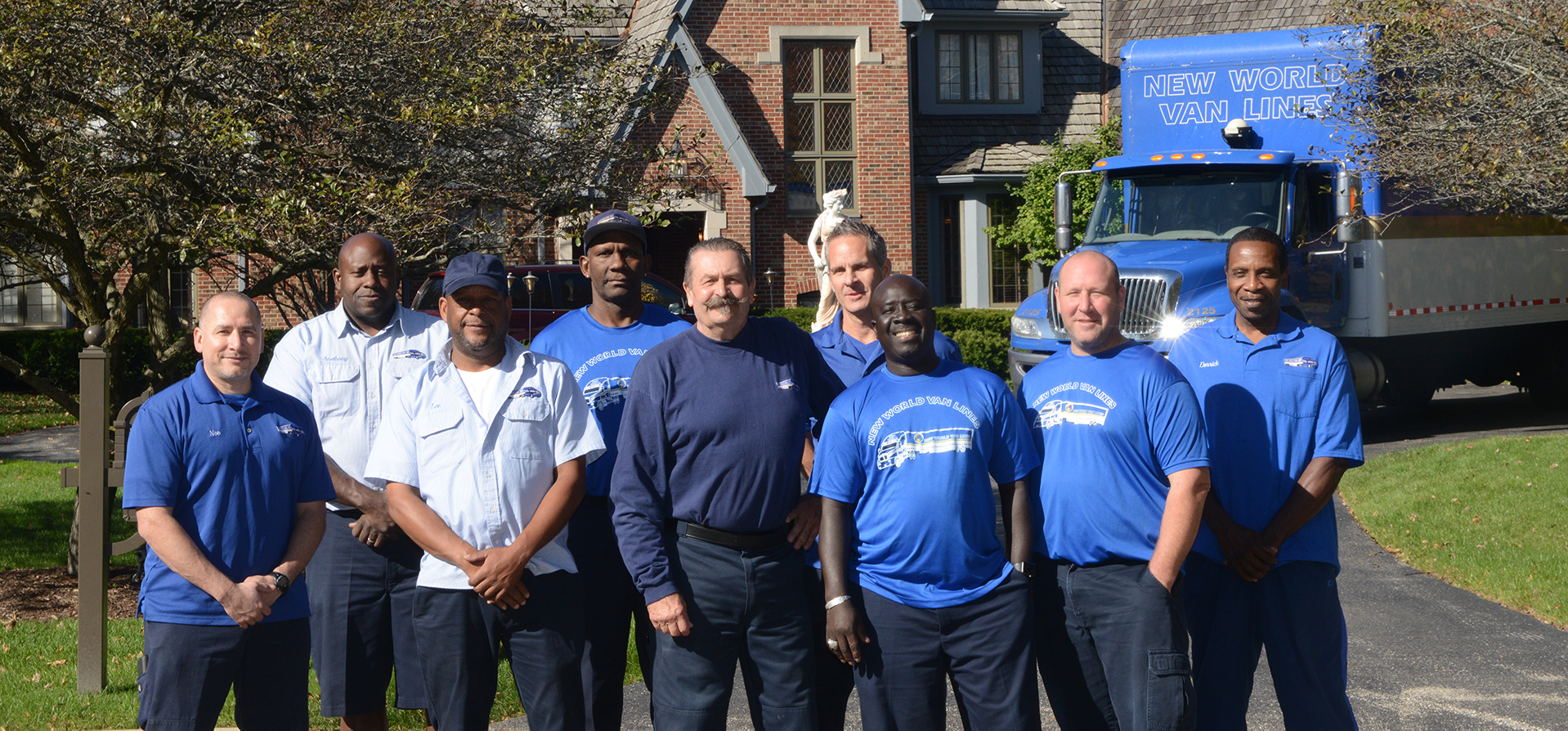 In Fall 2017, New World brought nine of its Master Movers to headquarters in Chicago and, over three days of review and meetings with leadership, developed a targeted program to improve quality and ensure more consistent service delivery.  This collaboration led
to the creation of the Master Mover Mentor Program.
The Master Mover Mentors, with more than 200 years of moving experience, would immediately cease doing their own jobs and instead travel the country, working alongside other New World crews throughout the winter and fall.
Approach
The Master Mover Mentor Program began the day after its inception, with mentors leaving straight from Chicago to fly to various locations across the country.
Over the course of five months, the mentors worked with more than 150 different crews on nearly 300 relocations, offering personalized guidance and training to each driver and mover with whom they interacted.  Beyond the obvious emphasis on offering insights to packing and loading quality, the mentors promoted their personal approaches to helping transferees feel more at ease with the moving process, mitigating difficult situations, educating employees on the electronic logging device (ELD) mandate, and offering training on the usage of web-based tools, such as New World's proprietary DRIVE portal.
At a combined cost of more than $350,000, the Master Mover Mentor Program represents the single most costly and far-reaching training initiative in the New World's history.  By the program's end, every New World driver and mover received several days of personalized observation and then direction for improvement.
Results
For every job attended by a mentor, the Master Movers submitted a crew feedback form, collecting more than 50 individual points of data, encompassing crew preparation before the job begins, the success of interactions with the customer, to the proper completion of the job, after the truck "pulls away".  This data provided New World with valuable direction for how the company can continue to offer targeted training beyond the program's completion.
The Master Mover Mentor Program has made an immediate impact.  New World has witnessed a substantial increase in quality scores and overall customer satisfaction (+9.4% Q1, year-over-year), as well as more positive employee morale.  These results are helping to set a new standard for quality and consistent service delivery at New World Van Lines and we are eager to see our Master Mover Mentors working closely alongside crews once again this fall.