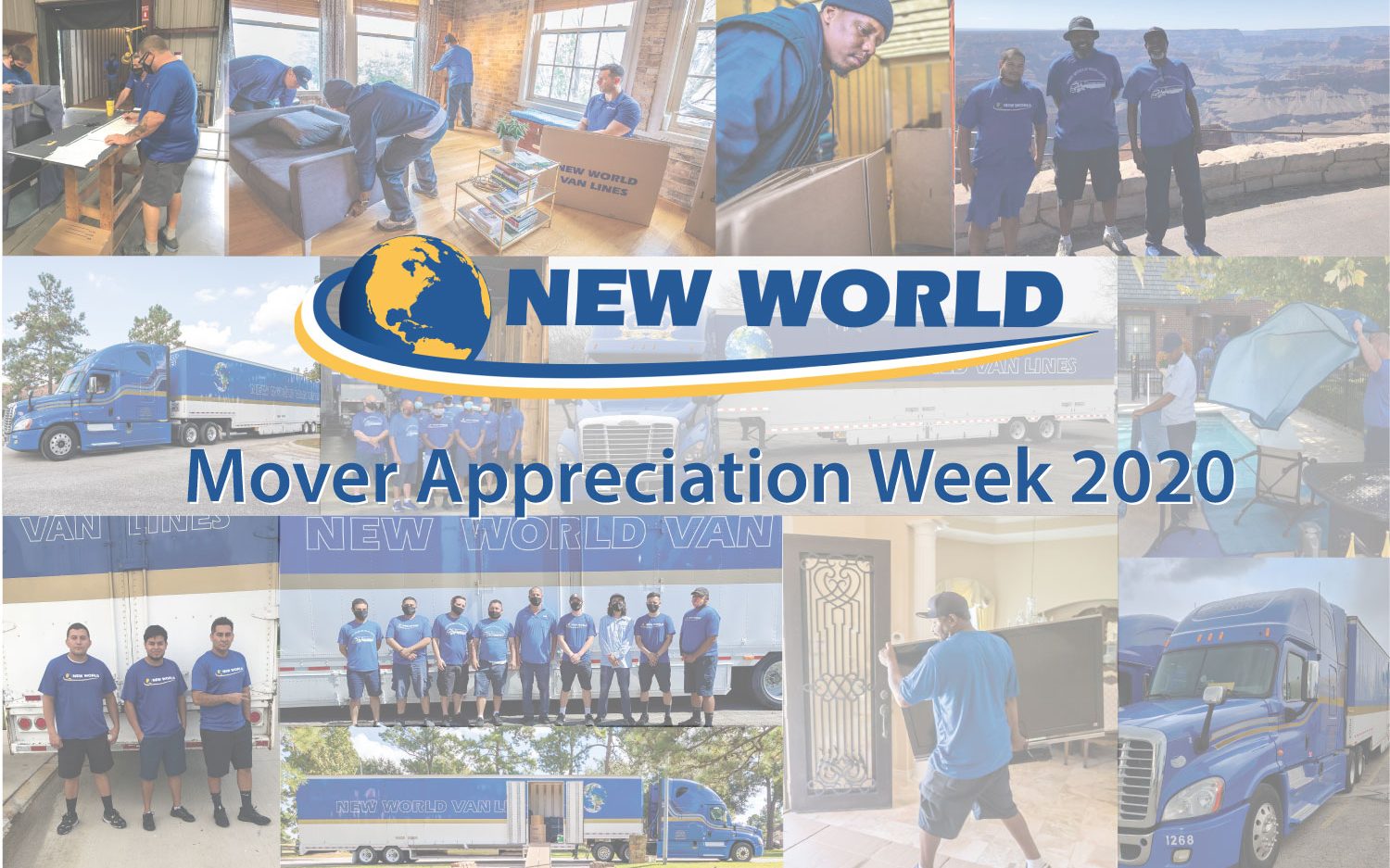 This past year has presented an obstacle that brought an overwhelming amount of uncertainty and concern for the operations of businesses across the globe. Earlier in the year, companies faced an immediate demand for change in order to protect employees, customers and clients from the COVID-19 pandemic. Amidst the changes and challenges the pandemic brought and continues to bring, New World's drivers and movers' commitment to serving their customers with the same high-quality service has remained resilient.
To recognize and celebrate the outstanding efforts of all New World's drivers and movers, New World hosted its third annual Mover Appreciation Week.
The well-deserved Mover Appreciation Week took place during the week of September 14th, yielding over 300 participants. Continuing last year's tradition, the week honored both drivers and movers for their immense contribution each and every day, especially throughout the COVID-19 pandemic.
Chief Operating Officer Greg Hoover stated, "Our movers are the fundamental and most important connection to our customers. This is a time to recognize their sacrifice, contribution and celebrate the best of our team, who do it at the highest levels."
To celebrate Mover Appreciation Week 2020, New World hosted daily giveaways, awards and events. By the end of the week, more than $15,000 worth of prizes were given out to drivers and movers from across New World's 16 service centers.
Each day of the week, New World began the day by recognizing the top 10 Class A drivers, Class B/C drivers and movers in one of the following five categories; Overall PIP Score, Most Moves, Claim Score, Most Weight Hauled and Quality Score. The recognition of each category served as an insightful measurement of performance, as well as honored the most eminent movers in New World.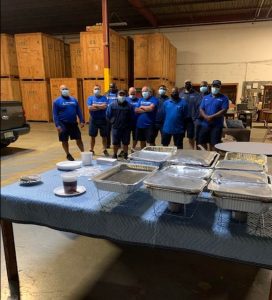 On the third day of Mover Appreciation Week, New World hosted a breakfast at each of their 16 service center locations. All crews and staff were welcomed to grab a plate and enjoy breakfast with their team members.
In addition to the daily awards and random giveaways, the New World Innovation Team created a game in which drivers and movers could participate in daily objectives such as trivia, Q & A, daily spins and more. At the end of the week, each point earned from participating in the objectives was converted into an additional entry into the grand prize drawing of a 58" flat screen TV.
To ensure a memorable and well-deserved Mover Appreciation Week 2020, New World's sponsors set a third consecutive record for donations. The generosity of over 15 sponsors including, Hays Insurance, Access One, Bridgestone, Rush International, Truck Lube, West Coast Truck Repair and many more, enabled New World to celebrate all drivers and movers throughout the entire week.
On the final day of Mover Appreciation Week 2020, New World wrapped up the week with a randomly drawn grand prize giveaway. This year's grand prize of one-week paid vacation was randomly awarded to one lucky winner in each of the three mover categories; Class A drivers, Class B/C drivers and movers.
President David Marx said, "Mover Appreciation Week was very successful again this year. We use the week to have some fun and show our appreciation for our front line teams who do an amazing job. The feedback I received from the drivers and movers who I spoke to before, during and after the week, was very rewarding as they all truly felt like part of the New World family."