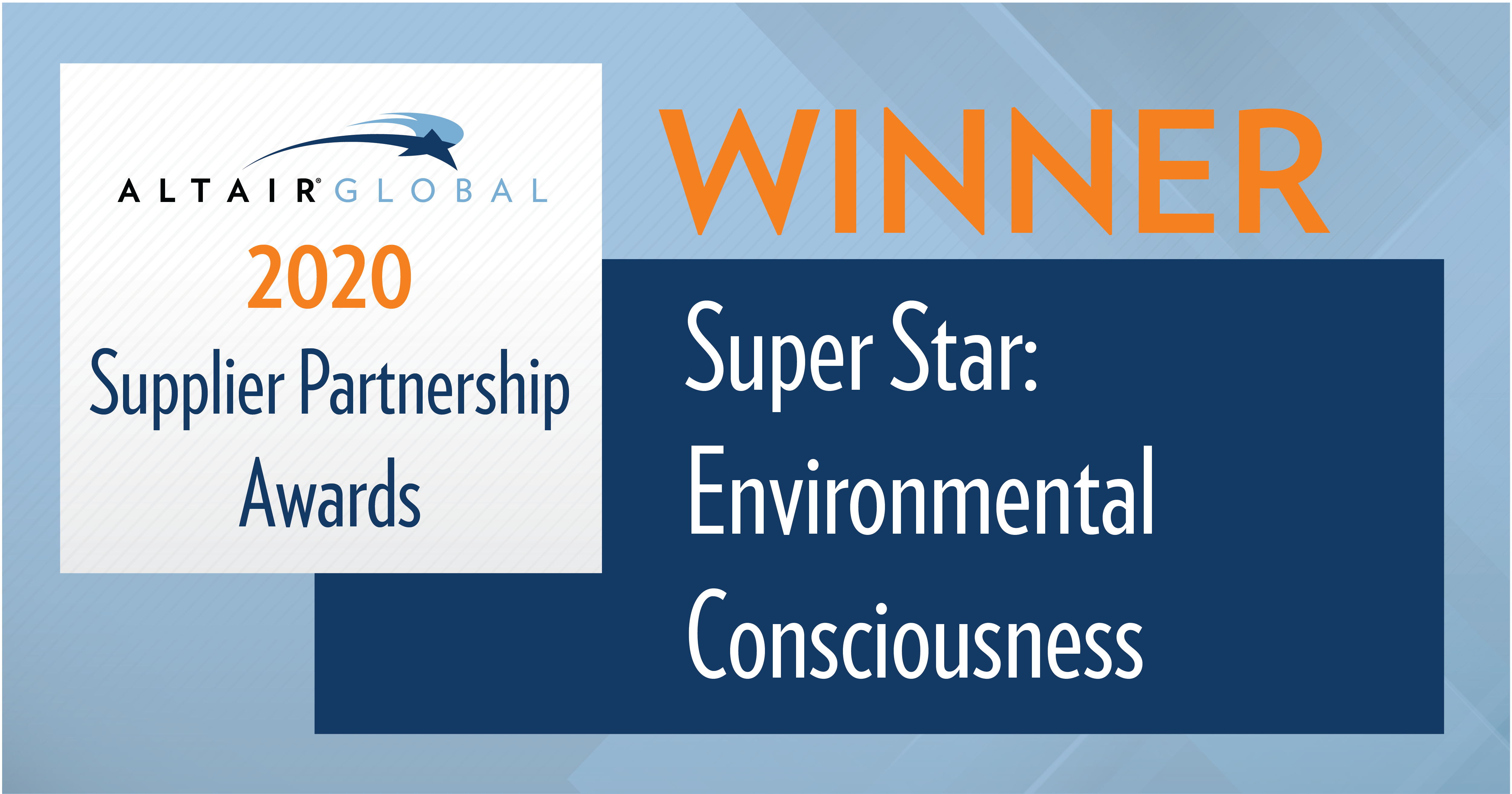 FRISCO, TEXAS (Oct. 21, 2020) – Held virtually, Altair Global hosted its annual, invitation-only awards ceremony recognizing supplier partners' outstanding achievements. Altair Global happily announced New World Van Lines as the winner of the Super Star Award for Environmental Consciousness at this year's awards ceremony.
"We are extremely proud of the company we keep and the relationship we have built with New World Van Lines," said Jim Edwards, senior vice president of Global Supplier Partnerships at Altair. "By partnering with the most highly respected and recognized experts in the world, we continue to create the best possible experiences for our customers, clients, our team members and our supplier partners. The continuous emphasis New World has placed on sustainability initiatives has helped to create an internal climate that encourages ideas, actions and the sharing of information about recycling, energy conservation and waste reduction."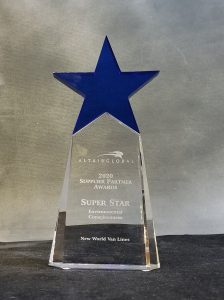 This award was presented to New World Van Lines for demonstrating an organizational commitment to sound environmental and sustainability practices and influencing the practices of others through awareness campaigns, supply chain engagement, B2B collaboration and employee education.
"In an effort to maximize sustainability throughout our organization, our company's policies strive to focus on our employees, the communities in which we operate and our planet. New World is honored to be recognized for our sustainability efforts and to receive Altair's Super Star Award for Environmental Consciousness," said David Marx, President, spokesperson of New World Van Lines.