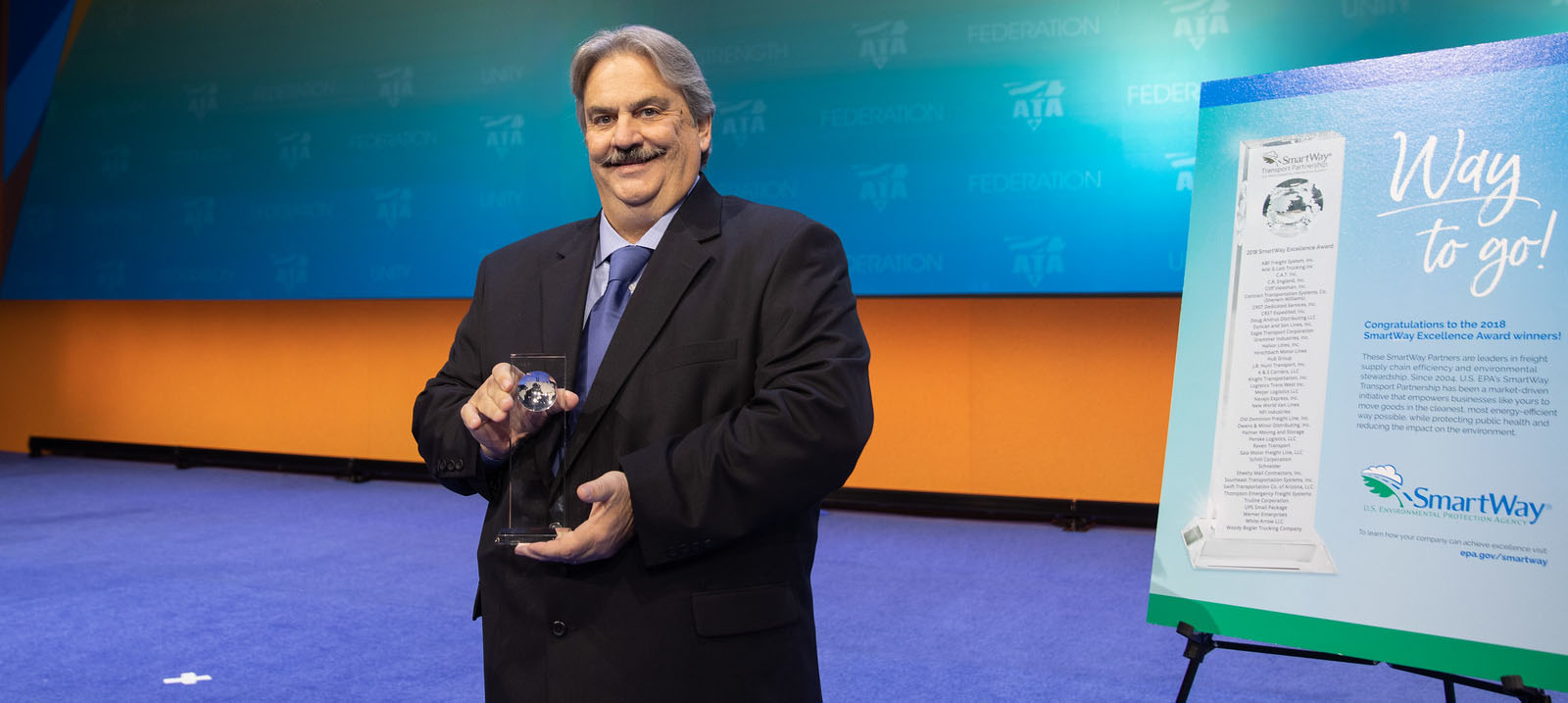 Award Recipients are Top Environmental Performers and Leaders for Freight Supply Chain Efficiency
New World Van Lines was honored with a SmartWay® Excellence Award from the U.S. Environmental Protection Agency as a true industry leader in freight supply chain environmental performance and energy efficiency. 
New World Van Lines was one of 40 truck carriers to receive this distinction, representing the best environmental performers of SmartWay's 3700 Partners.  The Excellence Awardees were honored at the 2018 American Trucking Associations Annual Management Conference & Exhibition in Austin, Texas on October 29, 2018.
"Today, EPA is honoring top-performing SmartWay Carrier Partners with this year's 2018 SmartWay Excellence Award, for their leadership in moving more goods with less fuel," said EPA's Assistant Administrator of the Office of Air and Radiation, Bill Wehrum. "These companies inspire others in the freight sector to invest in innovative technologies and business practices that save fuel, while reducing costs and protecting the environment."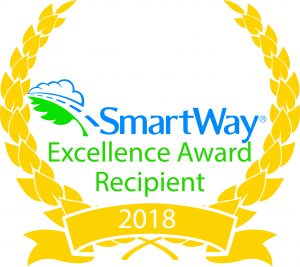 About SmartWay
EPA's SmartWay Transport Partnership is a market-driven initiative that empowers businesses to move goods in the cleanest, most energy-efficient way possible, while protecting public health and reducing air pollution. Demonstrating a commitment to corporate sustainability and social responsibility through SmartWay provides for a more competitive and sustainable business environment. Since 2004, SmartWay Partners have avoided emitting more than 103 million tons of air pollutants (NOx, PM, and CO2) contributing to cleaner air and healthier citizens, while saving more than 215.4 million barrels of oil and $29.7 billion in fuel costs – equivalent to eliminating the annual energy use of over 14 million homes.
More information on SmartWay in general: www.epa.gov/smartway/  
SmartWay Excellence Award: https://www.epa.gov/smartway/smartway-excellence-awardees