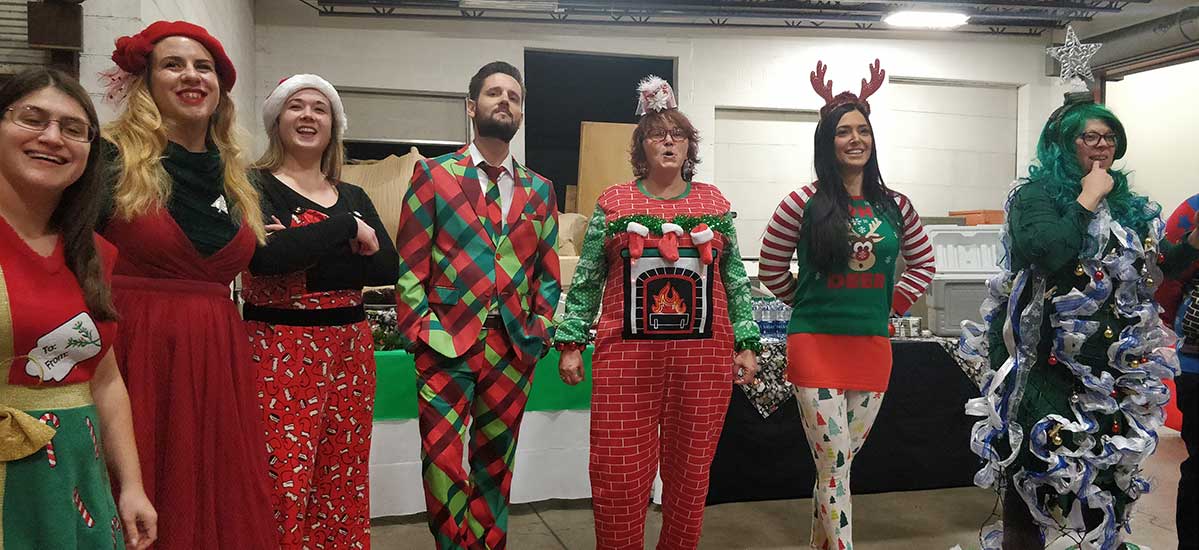 The warehouse was filled with the sounds of laughter and joyous cheer at the New World offices today as the Holiday Luncheon was underway. With delicious foods and deserts, employees wearing their festive outfits and bright smiles gathered to enjoy the festive mid-week break together. The luncheon was also a welcome event to reconnect with some former retirees who came to visit and enjoy the holiday spirit with the company.
A costume contest was held with three prize winners – Regina from Operations in third, Steve representing Customer Service in second, and Julie, our dazzling holiday tree in first!
To conclude the festivities, a raffle for all of those who donated to the toy and winter wear collection was held. All donations will be donated to Connections for the Homeless in Evanston Illinois.