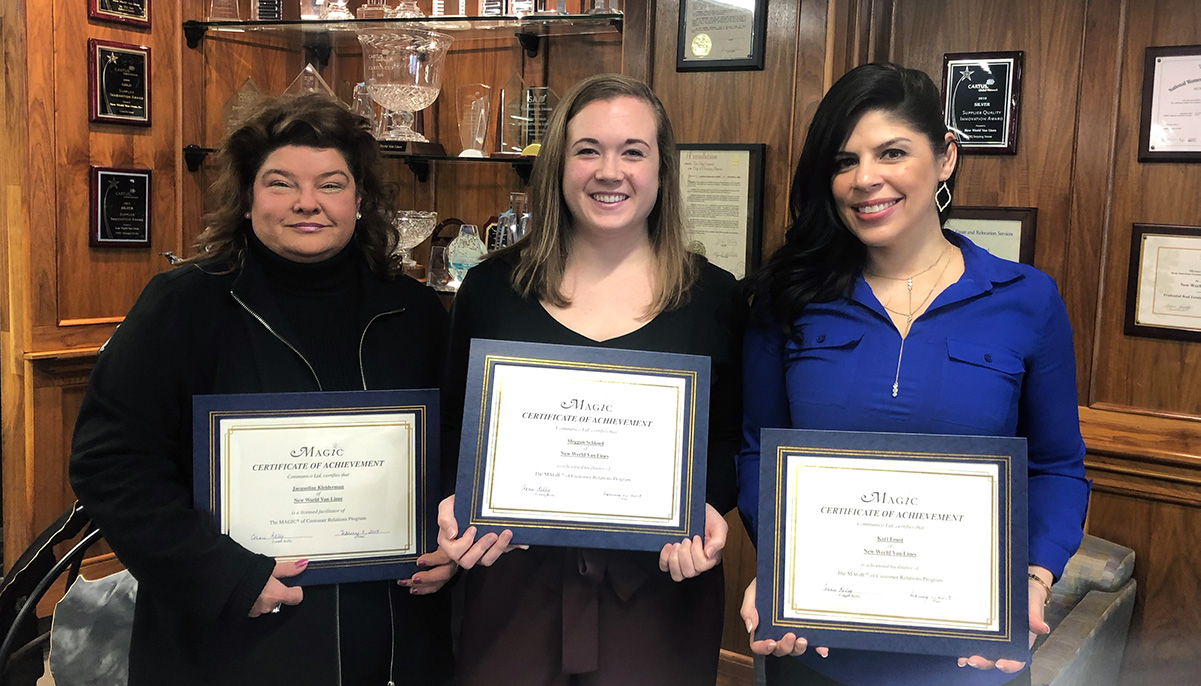 To start off 2019, New World Van Lines is focusing on one of their core values: People. Three New World Employees completed multiple training session and spent many hours of their own time to became certified MAGIC® trainers.
Make A Great Impression on the Customer, also known as MAGIC®, is a 16 hour course that focuses on creating a culture based on exceptional service.  The program, which was created by Communico Ltd has been around for over 40 years, teaches employees to lead internal and external customer interactions, handle difficult situations, and make a great impression with every interaction.
Jackie, Meggan and Kori, our dedicated training team, have led the very first week of on-site training this week.  Over the next 10 months every employee including office, driver and mover will receive MAGIC training.