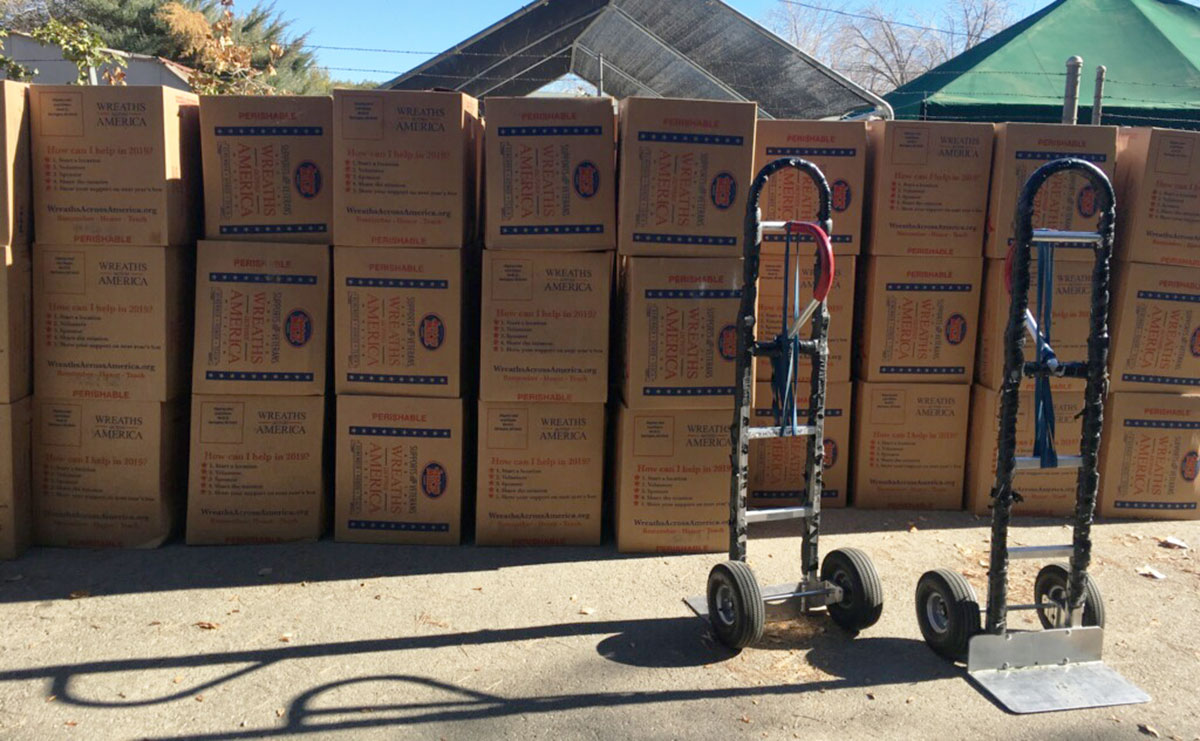 This year marks the fourth year NWVL has participated in Wreaths Across America. Wreaths Across America is an organization that coordinates wreath laying ceremonies at the grave of soldiers in the US, at sea and abroad. The tradition was started in 1992 by Worcester Wreath when they were left with a surplus of Wreaths during the holiday season. Worcester coordinated with Maine's Senator Olympia Snowe to place wreaths on some of the older graves in Arlington.
In 2005 the wreath laying gained national attention and in 2007 Wreaths Across America was formed. Through the help of wreath-laying volunteers, trucking & shipping companies, fundraising and corporate donations, Wreaths Across America now places wreaths at over 1,400 locations. In 2014 Wreaths Across America was able to cover every grave at Arlington Cemetary.
New World is honored to participate and continue delivering Wreaths to remember and honor soldiers across America. To read more about Wreaths Across America and their mission to Remember. Honor. Teach., go to their website at Wreaths Across America.