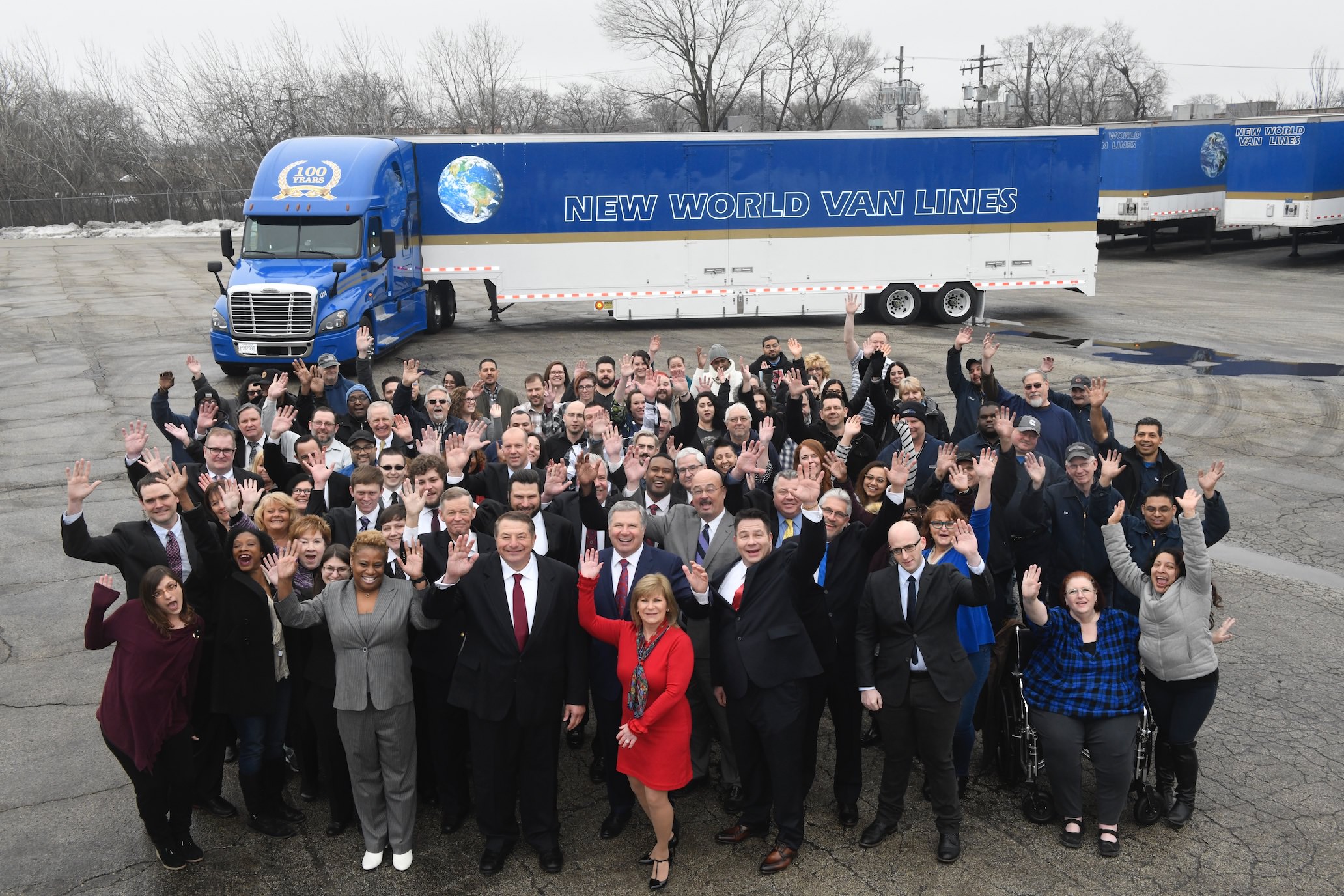 New World knows behind every great company there are great people. Each year the company is proud to recognize the hard working, passionate employees and contractors who make New World a place of integrity, innovation and passion.
New World's Annual Banquet and Awards was set to occur on the evening of Thursday, March 26th. The company planned to host the annual in-person gala during New World's yearly manager meeting in Chicago.
As a result of the coronavirus pandemic, a statewide stay-at-home order for Illinois was put into effect on Saturday, March 21st. In response to the stay-at-home order, New World transitioned the gala online for the first time in company history. Renamed as the Quarantine Gala, the purpose to recognize achievements and celebrate employees and contractors remained the same, despite the distance apart.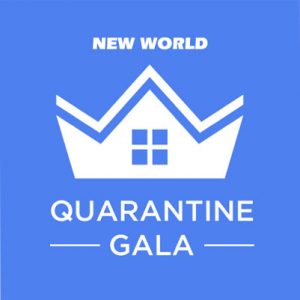 David Marx, partner, kicked off the New World Quarantine Gala with opening remarks that recognized several company achievements made within the year of 2019. David concluded his opening remarks by saying, "Now let's get on to the show, awards and recognition!"
New World aims to perform each job with total customer satisfaction. The Overall Quality Award encompasses the achievement of that goal and distinguishes superior service. New World Colorado, the winner of the Overall Quality Award, has embodied that superior service and continually leaves their customers smiling. Chief Operating Officer Greg Hoover said, "Quality is an everyday discipline and it requires hard work to establish, improve and maintain." Congratulations New World Colorado (1st), New World New Jersey (2nd) and New World California (3rd) on your achievements!
Safety is crucial to New World's everyday operations and the overall success of the company. From the safety of the customer's belongings to the safety New World ensures on the road, the well-being of every employee and customer is at the forefront of New World's business. New World Colorado's efforts to execute safety as a top priority are recognized by winning the Service Center Safety Award. Quintin Marx, partner, recognized New World Colorado's team and said, "Congratulations to New World Van Lines of Colorado. James, you and your crew do a fabulous job." New World Colorado (1st), New World San Francisco (2nd) and New World Missouri (3rd), each have exemplified these qualities and kept their team members, customers and the roads safe.
Quintin said, "Being one of our core values, safety is at the most upwards importance to all of us."
In addition to the Service Center Safety Award, New World awarded three other categories that encompass the value of safety, classified as the Perfect Performance Awards. Ed Marx, partner, introduced these new awards and said, "We have not done it before, but I don't know we've achieved all this before." 
Congratulations to the following Perfect Performance Award winners for their ground-breaking accomplishments.
Perfect Performance Awards

Zero Workers' Comp Claims Award

New World California & New World New Jersey

Zero Accidents Award

New World Washington

Zero Points for Roadside Inspections Award

New World Colorado
With over one hundred years in the moving industry, New World is no stranger to the stress that can overwhelm people while moving. New World's customers rely on the informative and friendly customer service the company provides to guide them through each step of their move. New World recognized Amanda Shamoun, Cinnamon Krongard, Crystal Levy, Erin Parizek, Janae Lang, Julie Fierro, Katie Grady and Sharon De La Pena with the Customer Service Excellence Award. Mr. Hoover said, "Congratulations to our eight winners and the entire customer service department of New World Van Lines on a job well done. Outstanding."
New World continually strives to treat customers like family and treat their belongings like their own. New World is expected to stand by that promise by ensuring minimal to no damage to their customer's belongings. Ed emphasizes the impact of this award by stating "Lower claims lead to higher quality scores."
This is demonstrated through the work of New World California, the winner of the Overall Lowest Claims award. New World California (1st), New World North Carolina (2nd) and New World Arizona (3rd) are outstanding examples of what it means to treat customers like family.
Another award New World recognizes is the Most Unpacking Award. This award speaks to the efficiency and success of the winner, New World Dallas. Ed complimented New World Dallas by saying, "One of the things that stand out is how willing they are to help each other to guarantee success." New World Dallas (1st), New World Washington (2nd) and New World Florida (3rd) your hard work is admired.
The final award New World recognized for the 2019 year is the Service Center of the Year Award. David highlighted the significance of this award by saying "This is by far the hardest and most prestigious award to win."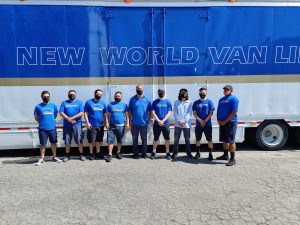 New World extended a sincere congratulations to New World California for winning the Service Center of the Year Award and for an amazing year. With 16 service centers across the United States, this award speaks volume to the hard work of each member of the New World California team. 
New World concluded the Quarantine Gala by thanking all employees nationwide and globally for their hard work and dedication to the company. Ed expressed his gratitude to all employees in his closing statements and said, "The dedication to our customers by all of you is nothing short of heroic. I'm proud to call all you my family."