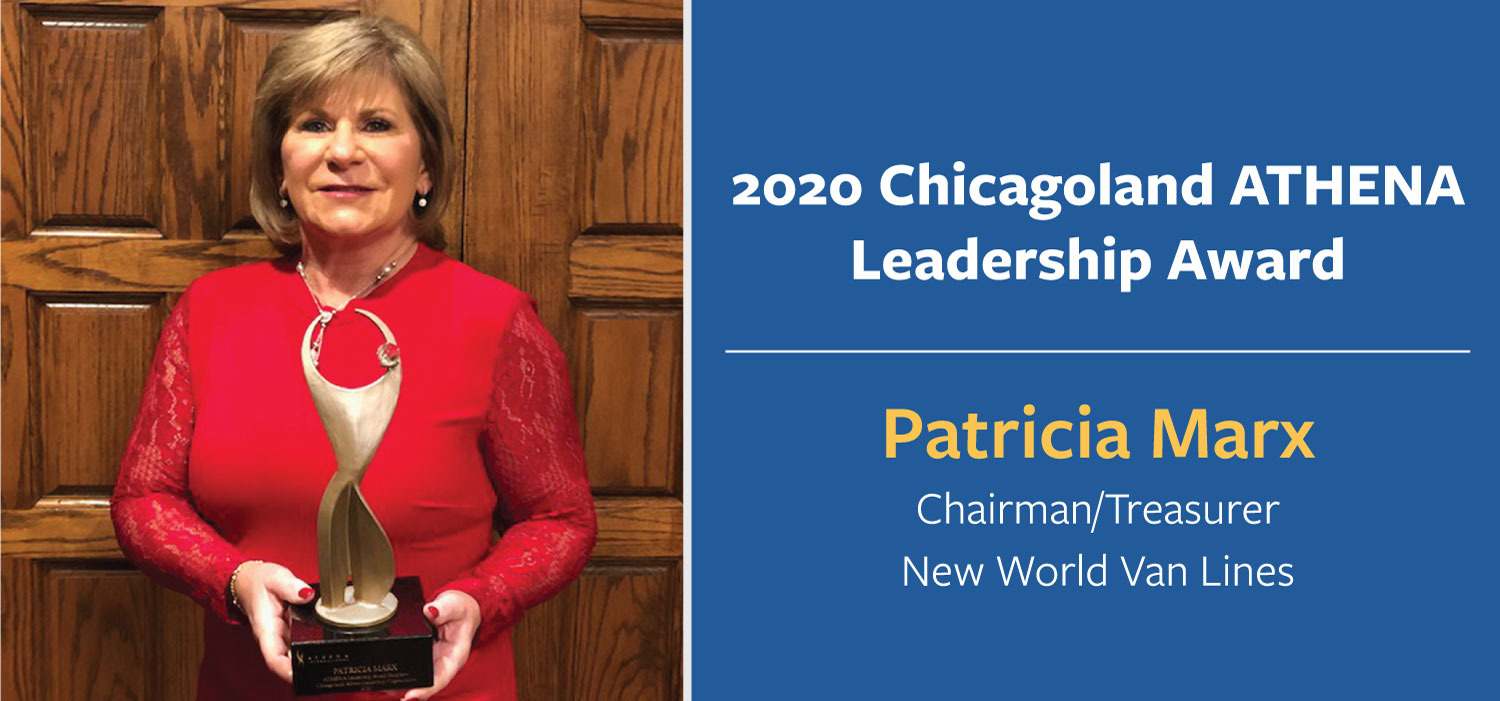 CHICAGO, IL (December 10, 2020) – Patricia Marx, Chairman and Treasurer of New World Van Lines, was announced as the 2020 Chicagoland ATHENA Leadership Award recipient. ATHENA International, an organization focused on recognizing and supporting women leaders, honored Patricia for her commitment to both her career and community, serving as an exemplary woman leader to many.
The ATHENA Leadership Award Ceremony, held virtually this year, included past recipients who spoke to the magnitude of the award and to Patricia's embodiment of ATHENA'S leadership model. Sophia Leaguedi, a past ATHENA Leadership Award recipient, said, "One of Patricia's greatest gifts is her ability to recognize the strength of other women and empower them to become dynamic leaders. She is a tireless advocate of women business owners and takes great pleasure in celebrating the joy of others with a sense of hope and purpose."
With an accomplished career of 35+ years at New World Van Lines, Patricia's leadership has continued to ensure the success of New World Van Lines, a certified Women's Business Enterprise since 1999.
Patricia said, "I am very honored and humbled to be the recipient of the 2020 ATHENA Leadership Award. Achieving an award of this magnitude is unbelievable, and I am so thankful to ATHENA International and their incredible community of women leaders who inspire me every day."