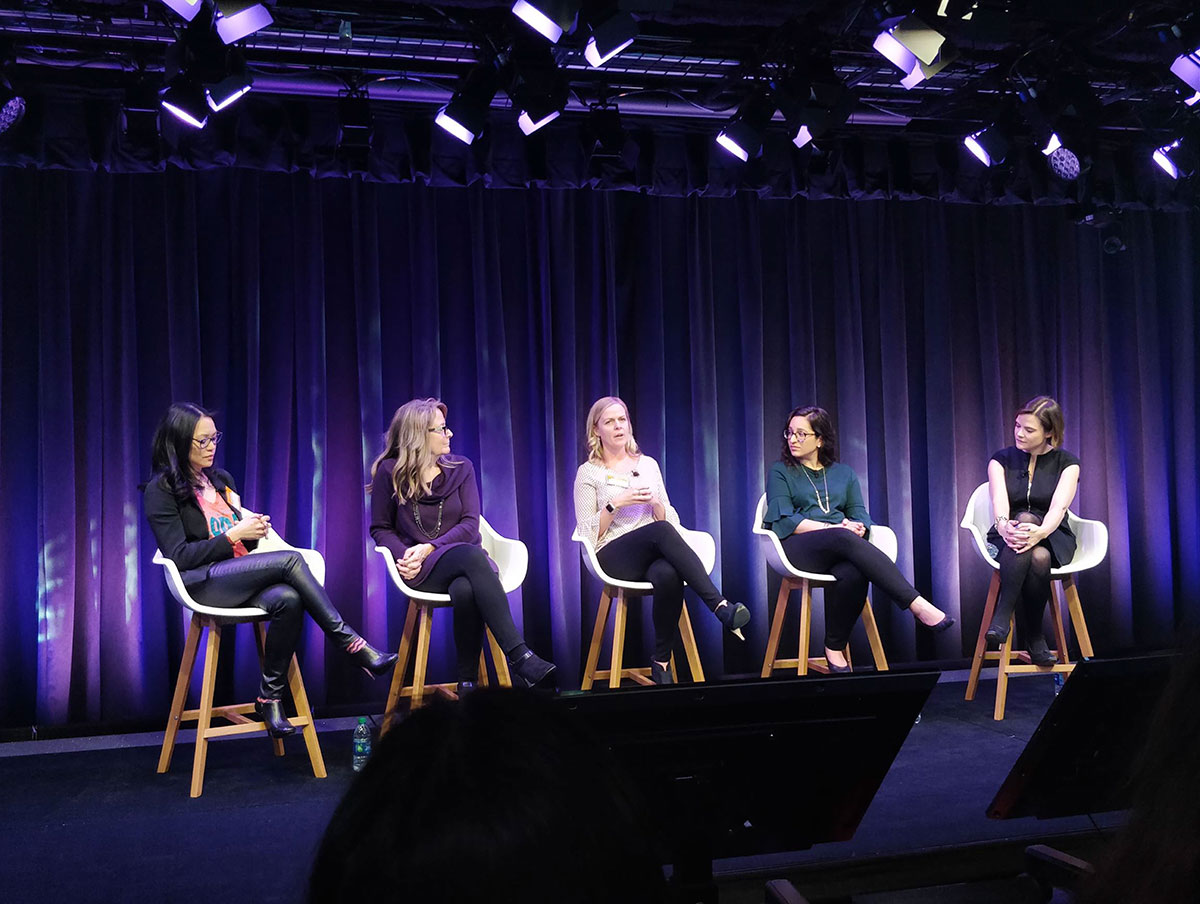 "Lift While you Climb."
That was the theme of the Women in Tech event hosted by Google Cloud on March 8th, International Women's Day, at Google's Fulton Market Headquarters in Chicago.
Today, only 20% of positions in tech are filled by women, and only 2% of tech leadership positions are held by women. As we are currently living in a technological revolution discussions about women in tech are timely and important.
The keynote speaker Felecia Hatcher, named White House Champion of Change by the Obama Administration, teaches women "how to take up as much space as possible". According to Felicia, most of women will miss opportunities they want because they're dressed in overalls & look like work. What we want never looks like what we want it to. Whether it's a career choice, a solution to a problem at work, or the next innovative idea, opportunities rarely fall in laps, and it is women's responsibility to actively seek out and, sometimes, create our opportunities. When choosing a goal and creating a plan it is important to be specific in what you are trying to achieve. If you are not specific in your goals, you leave them up to everyone around you.
There was also a great panel lead by Caroline Rile, Field Sales Manager at Google Cloud with Jennifer Brown, K-12 Education Strategist at CDW, Cory Libgot, Lead Product Manager at DocuSign, Deb Coome, Sr. Director of Enterprise Data and Analytics at Ulta, and Andrea Chang, Technology Solutions Delivery at National Restaurant Association. Almost all of them started outside the tech field but pursued positions outside their comfort zone and found themselves in technology. They discussed the importance of surrounding yourself by your own "board of directors" and support group, whether it's through networking, a professional woman in business group at work, or at meetups, taking a leap of faith and letting your voice be heard by making suggestions and bringing up ideas in the workplace. Deb Coomer's daughter created and pushed through the maternity leave policy at her workplace, Jennifer Brown showed initiative by submitting suggestions about improving a program just one month into her new position.
Although many women suffer from imposter syndrome and find themselves fearful of climbing up, we can help each other by supporting each other, being a friendly ear, offering a word of advice, or just reminding each other of what we already have accomplished. We need to ask for and accept help more often. Fear of failure should not keep us in the sidelines but motivate us to create our next opportunity. After all, people won't remember the mistakes you make, but they will remember how you handled them.
Here at New World Van lines our Innovation Team is 50% women. The Innovation Team has produced amazing software solutions internally that allow us to stay connected to our staff, drivers, clients and transferees with information that helps relocation less stressful. From our drive app that lets drivers on the road see their workload, schedules and gives them the ability to check in and checkout notifying transferees on site that we are here to help to our new operations program that allows our staff to see, plan and schedule all services needed for a move from one connected screen.
With a diverse and balanced team, we continue to think of and innovate new solutions by pursuing and creating our own opportunities. And that's how New World keeps climbing, lifting all our departments with new innovative solutions on its way up.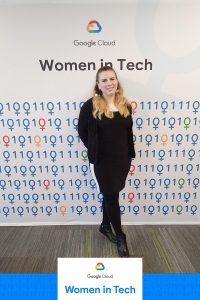 Sasha Goldina representing NWVL