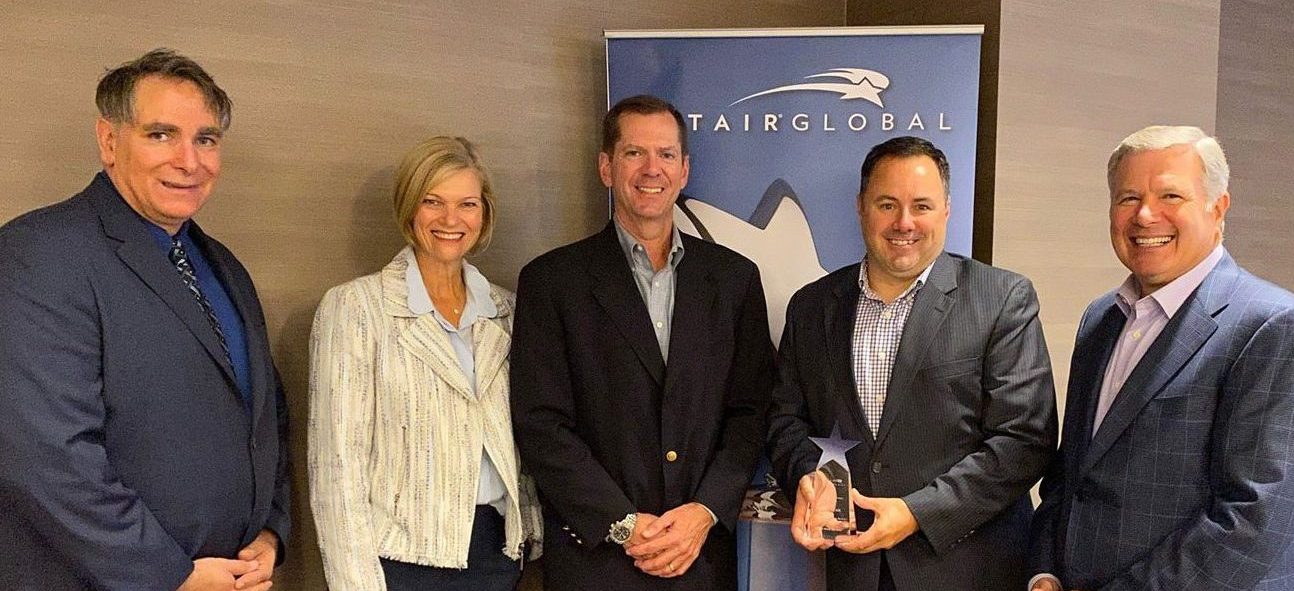 FRISCO, TEXAS (Oct. 19, 2021) – Held in Chicago, Illinois, during Worldwide ERC's® Global Workforce Symposium, Altair Global hosted its fifth annual, invitation-only awards ceremony recognizing supplier partners' outstanding achievements. During this ceremony, Altair Global happily announced New World Van Lines the winner of the All Star Award for Move Management Services — Domestic at this year's awards ceremony.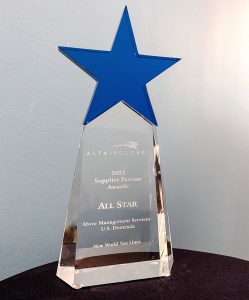 "We are proud of and thankful for the relationship and successful partnership we have built with New World Van Lines," said Jim Edwards, senior vice president of Global Supplier Partnerships at Altair. "By connecting with these prestigious and highly regarded companies, we continue to be able to work together to provide the best experiences for our clients and customers. New World Van Lines has been a demonstrated consistent, high quality household goods moving services. Their commitment to delivering on sustainable business practices and good citizenship makes them an invaluable partner."
The award was presented to New World Van Lines for achieving the highest performance results in the areas of overall performance, customer service, timeliness of delivery, quality of performance, responsiveness, commitment to the customer experience and utilization of innovative solutions.
"New World is extremely honored to receive Altair's All Star Award for Move Management Services — Domestic. It is through our dedicated team of employees, our persistent commitment to quality, and our trusted partnerships that we are able to seamlessly provide our high-quality services to transferees located all over the country." said David Marx, President of New World Van Lines.
About Altair Global
Since 1989, Altair Global has been delivering exceptional mobility experiences to customers and clients worldwide. Supported by sophisticated, dynamic technology, our focus on experience management drivers continuous improvement and innovation in our full-service global assignment and relocation services. Trust Altair to guid your mobility journey. Please visit www.altairglobal.com.
About New World Van Lines
New World Van Lines, a Women's Business Enterprise certified by the Women's Business Enterprise National Council (WBENC), owns and operates 16 domestic service centers including our corporate headquarters located in Chicago, IL. Our professionally trained crews are well-versed in handling each of your belongings with respect, and strive to provide service delivery that is exceptional, consistent, and repeatable.